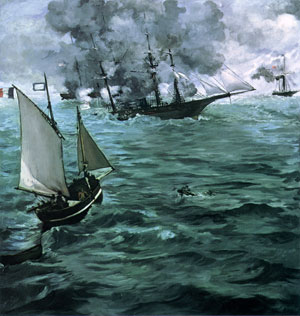 The USS Kearsarge sinking the raider CSS Alabama. The battle took place just
off the French coast, and aroused much interest in the French public.
The French painter Manet painted several paintings of the incident. Both
have since been obtained by the Metropolitan Museum of New York City.
The Alabama is shown going down by the stern as French rescue boats approach.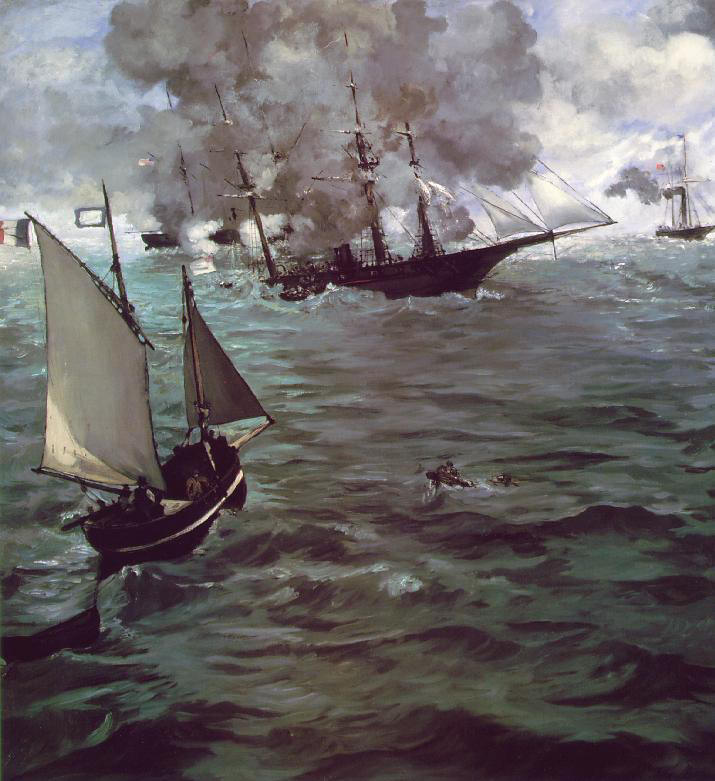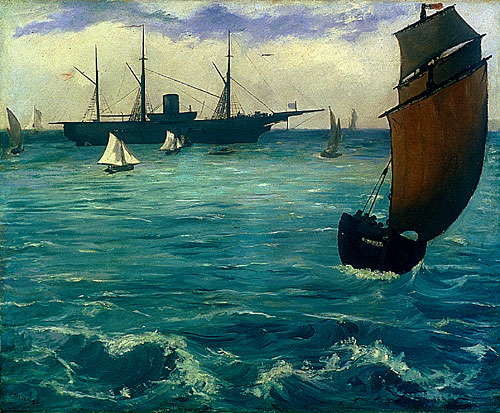 The Kearsarge anchored off Cherbourg France after the battle.
Since coal was sometimes hard to come by overseas,
warships of this era were often also equipped with sails.