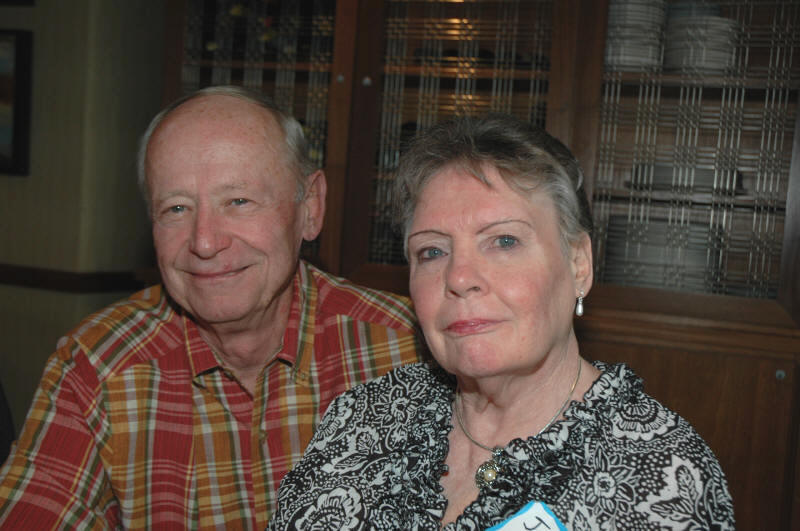 Malcolm and Jean gay at the 2010 VS29 reunion in San Antonio
Malcolm Gardner Gay of Argyle, TX, passed away on Tuesday, November 15th at the age of 73.
Born July 16, 1938 in Wilson, NC, Malcolm grew up in Walstonburg, NC., with parents Arthur Redden Gay and Fannie Mae Gay. After graduating from Walstonburg High school in 1956, Malcolm went on to attended The University of North Carolina. He then served in the United States Navy from 1960-1965 as a Lieutenant.
Malcolm served during the Vietnam War as a submarine hunter pilot in Squadron VS29, aboard the USS Kearsarge. During which time he met and married the love of his life Helen Jean Locke of Pensacola, Florida on April, 6 1963.
After leaving the Navy, Malcolm became a pilot for American Airlines. He proudly worked for American for 34 years. During which time he became a Captain, and served as Managing Director of Flight Standards.
After retiring, Malcolm was invited and proudly joined the Quiet Birdmen, a special fraternal club of Aviators.
He is survived by his wife, Helen Jean Gay, his children, Kimberly Eldred of Flower Mound, Tracy Boswell of Denton, and Kevin Gay also of Flower Mound.
Malcolm was the proud grandfather of seven grandchildren: Ashley, Lindsey, Katie, Lauren, Garrisson, Kirsten, and Brett. Memorial and celebration of Malcolm's life to be held at The Denton Country Club, 1213 Country Club Dr., Argyle, TX. 76226 on Saturday November 19, 2011 at 4:30 pm.
In lieu of flowers, the family has requested that donations be made to the in the name of Malcolm Gay. Donations can be made at the following: donate.americanheart.org