Thanks everyone who helped in discovering the "real story" of how the EER (ExplosiveEchoRanging) localization system was designated JULIE and in my search for Julie Gibson, the lady for whom the system was named.
The story of the NADC Warminster project team taking reps from RCN, and BuAir to the Wedge in Philly for happy hour and to witness the performance of the young Ms Gibson and subsequently coming up with the thought that she made passive buoys (read boys) active, is in fact, based on fact.
A SPECIAL THANKS to Mr James Howard the JULIE project team leader who provided the connection to Julie the person. I recently received a note from her in response to my queries and attempt to persuade her to attend our RAFS (RealAviatorsFlewStoofs) reunion in Reno in 2008. While she became quite famous in ASW circles as most of us know, to this date she still: "thought it might be involved with SONAR. As far as I knew it was top SECRET, so I never mentioned it to anyone."

In any event it was great to discover she's alive and well....in good health and she reports she's 5'3" and weighs 106 lbs (sounds as though she took good care of that body.) After her "dancing" career she became a R.N.(see attached photos,) married a Dr (since divorced) and invested in real estate which she actively pursues today.

My thanks to all the RCN guys that provided me with info and the autographed photo that got me started and all the rest of you that provided input, particularly on the original VS community development group and to all that told me of personal contact with Ms Gibson.
RAFS was an organization for S2 piolts that usually held an annual Rendezvous in RENO in conjunction with Tailhook.
Founder and CO:

GORDON A BONNEL RIP
12635 NORTHWOODS BLVD #1
TRUCKEE, CA 96161
S2 US2B C1 outfits
VS39 (62-65)
CVA 59 (68-71)
VS27 (71-73)
NAS PAX River (73-76)
VR24 (76-78)
NAS RoosyRoads (78-81)
---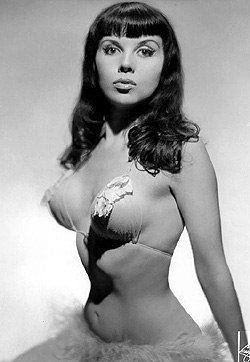 Ms. Julie Gibson
---