Bob Cook volunteered to head the 2013 VS 29 Officer Reunion, held in Branson, MO September 30th through October 3rd.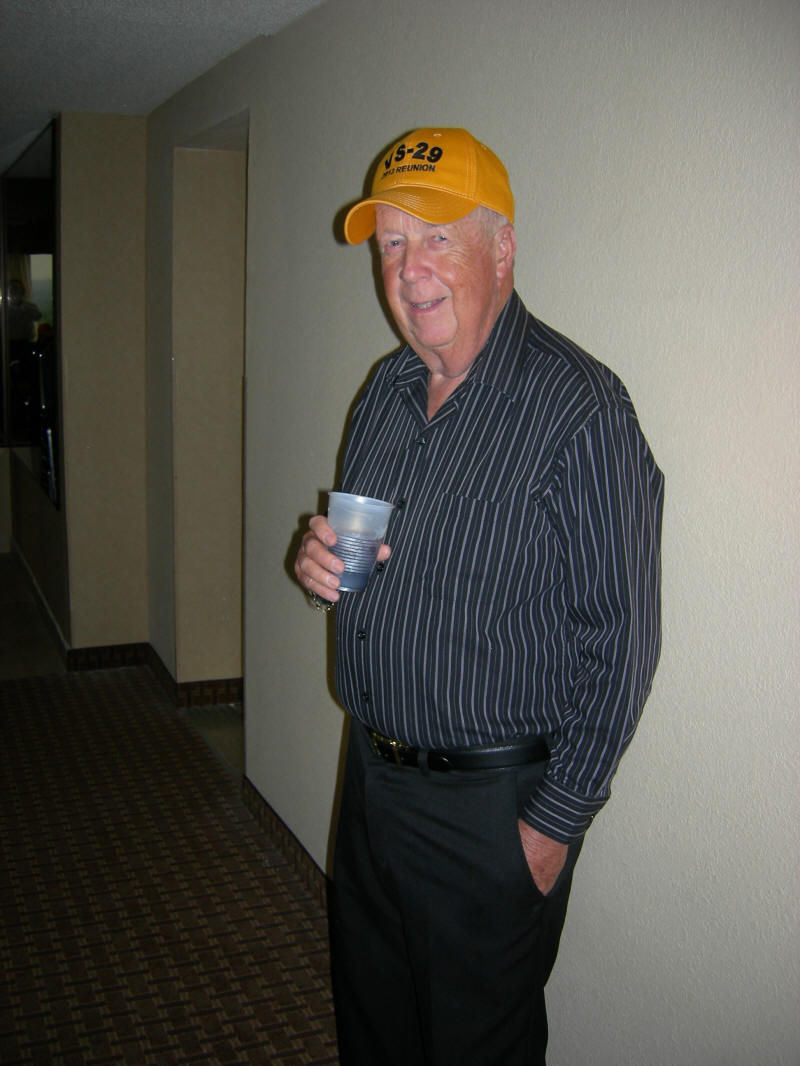 The place: The Grand Plaza Hotel. All reservations were made thru the Branson tourism center 800-268-4014. Mandy Stauffer was our contact. We had a group picture session in the lobby.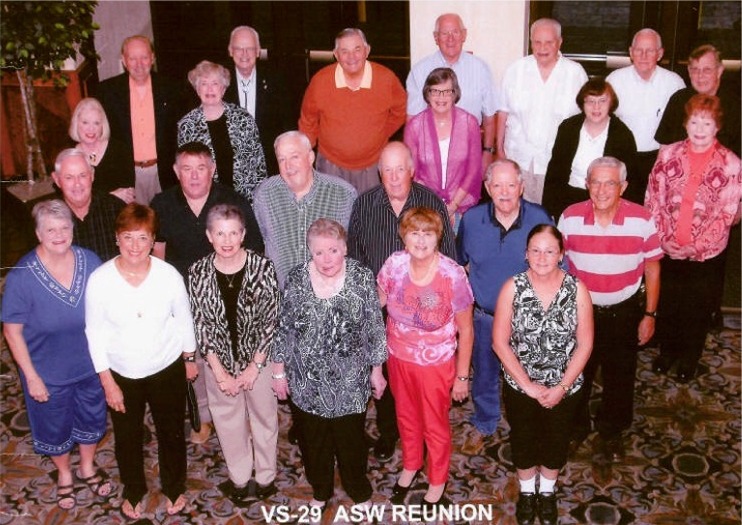 The reunion package included a "Ready room " for the entire stay, and a farewell banquet. This included a choice of entrees ( Prime rib, chicken Parmesan, fried shrimp, or baked tilapia), these all come with a salad, baked potato, and veggie, coffee or tea.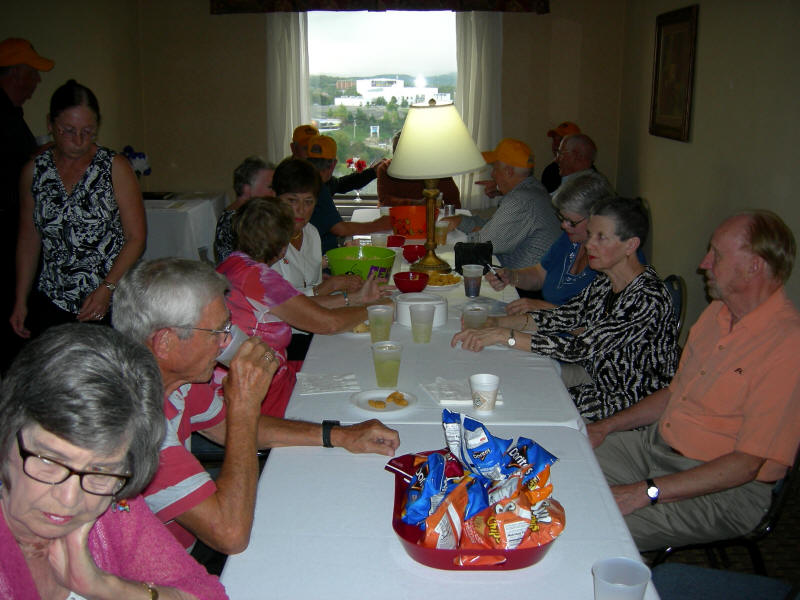 Custody of the VS29 trobmone was passed on to Bob Young.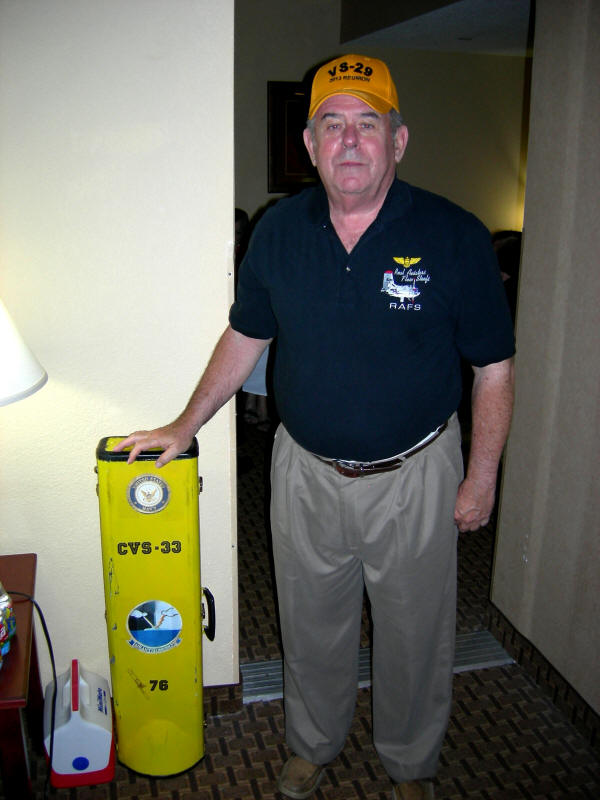 We all enjoyed our visit to Branson. See more about the town and all the shows available on their web site:
bransontourismcenter.com