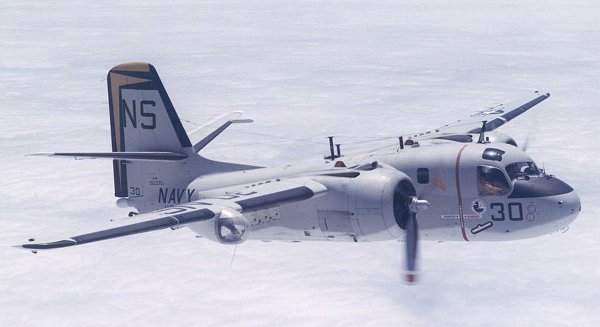 Some of these pics
are of S2 kin: Fire
bombers, C1s,
Brazilian turbos

Check out this
great web site
devoted
to the Tracker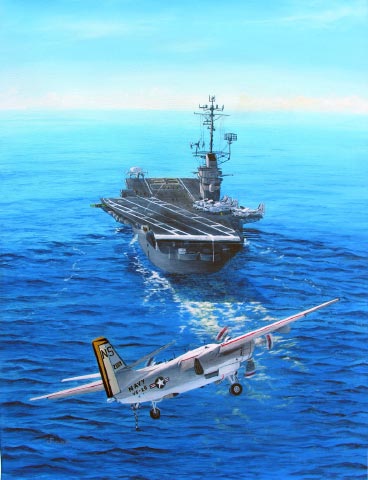 Click to see full sized version of this beautiful painting of an S-2 on approach to the Essex. It was painted by artist Jack Ford. Contact him if you want a printed copy. He can do a 16x20 inch Giclee canvas print with your hand painted personalized squadron tail markings and your favorite ESSEX Class ship's number for $200, or a 18x24 inch for $230 which includes shipping costs by Expedited Post.
Below is a new painting by Jack Ford commissioned by Lee Gaffrey.
It shows two VS-29 S-2s and the Kearsarge, and is titled "Signal Charlie".
To order paintings from Jack Ford contact him at: jackmford@shaw.ca. Also see his web page: www.jackfordfineart.com/aviation_art.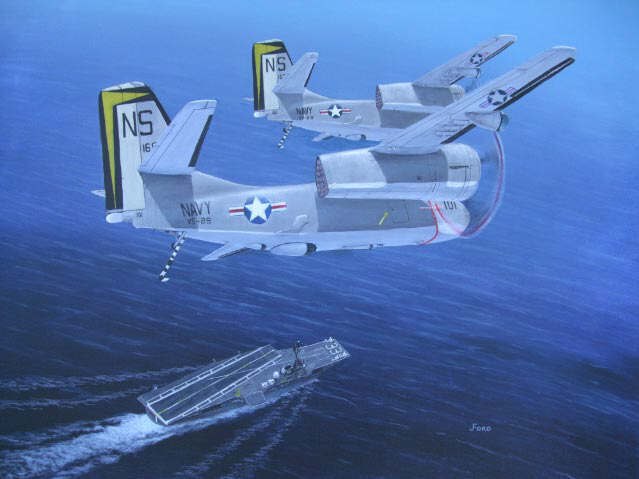 A nice article on the S2 appeared in the Spring 2010 Fly-By. The Naval Aviation
Museum's collection now includes a Tracker, a Trader, and an E-1 Willy Fudd